FACILITIES SURVEY
Let Speakman help ensure your facility is up to codes & standards.
REQUEST SURVEY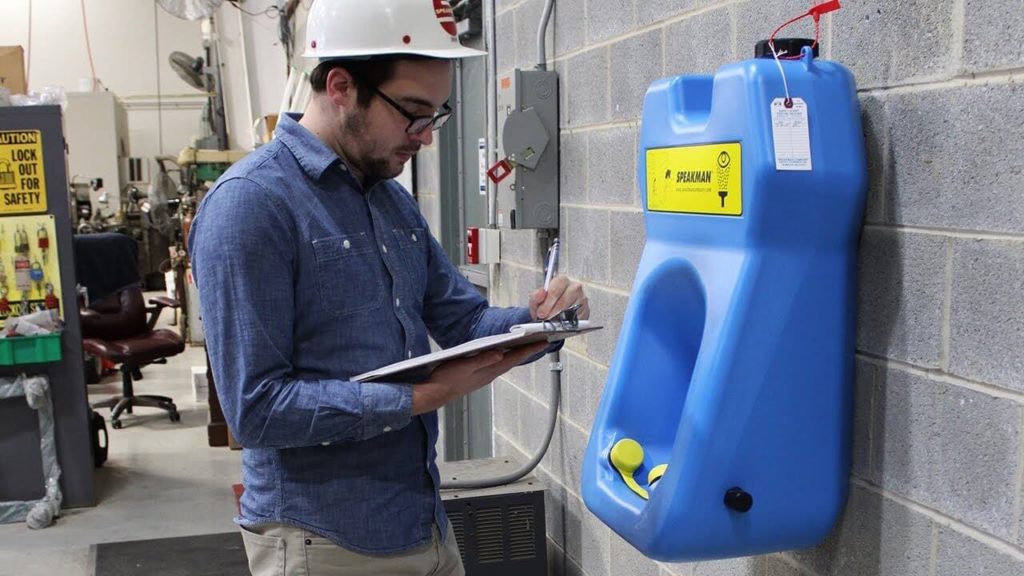 FACILITY SURVEY BENEFITS

REDUCE RISK OF OSHA VIOLATION
Being OSHA Compliant has never been more important. For the first time in twenty-five years, OSHA penalties have increased by 80%. Our survey will ensure you remain compliant.

CREATE A SAFER WORK ENVIRONMENT
By appropriately updating your facility to code, you'll create a safer, more efficient work environment for your employees.

RECEIVE A FULL FACILITY EVALUATION
A trained Speakman Representative will arrive at your facility and conduct a detailed evaluation of your entire worksite to determine if you're up to code.

RECEIVE COMPLIANCY RECOMMENDATIONS
From recommended emergency products to maintaining your existing equipment, our representative will determine precisely what you need to update.

PHOTOGRAPHS OF EVALUATION
Our representative will deliver detailed photography of what equipment and what areas of your facility was evaluated.

A FULL REPORT OF YOUR EVALUATION
After the survey is complete, our representative will provide proper documentation of your entire evaluation.
REQUEST FACILITY SURVEY
Virtual Site Survey Now Available!
Ask about our virtual site survey and how we are working to keep your facility and employees safe.